About Us
Thielsch Engineering, Inc. is a professional engineering firm that provides a complete range of consulting, design, and energy services to customers throughout the United States and internationally. Our multi-disciplined engineering and technical staff specializes in failure analysis, engineering design, process optimization, and condition assessment, and they are experts in implementing solutions for any type of engineering challenge.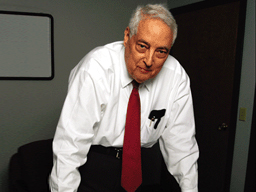 Our aim is to provide the best possible and most cost-effective service. If we can make a customer successful, we are successful. Our goal is to make more profitable and successful customers

Our mission is to deliver value-added, integrated services to our customers. We are dedicated to reducing operating costs and increasing profitability by extending the operating life of capital equipment, improving reliability and safety, and conserving energy.